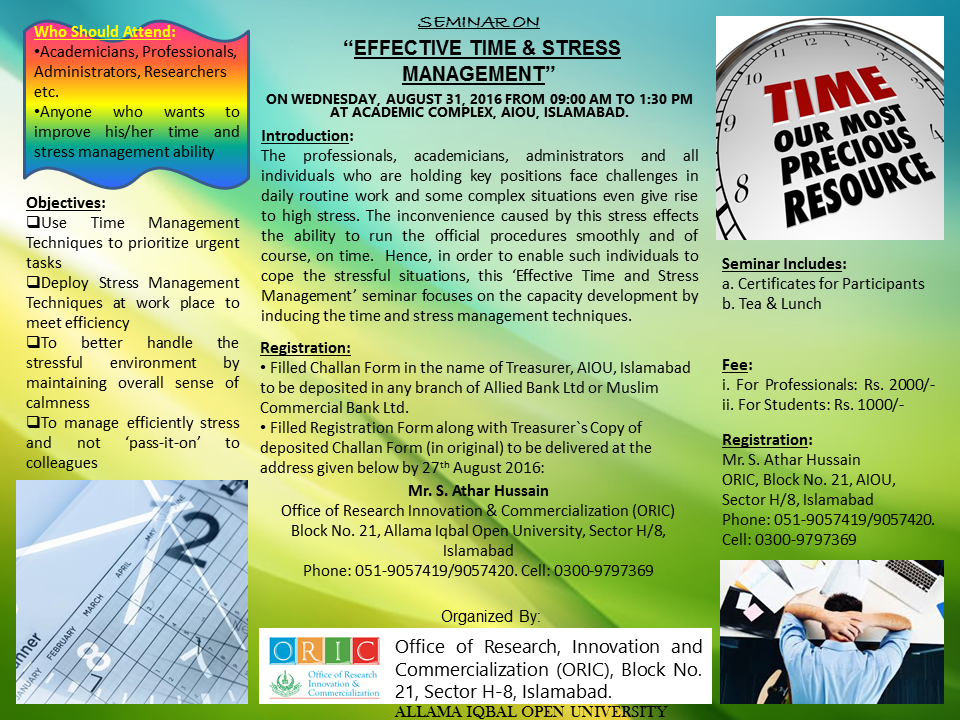 The Office of Research, Innovation and Commercialization (ORIC) organized a seminar on "Effective Time and Stress Management" on 24 August, 2016. The main purpose of this seminar was to highlight the most frequent concerns and complaints of people that they don't have enough time to do what they want to do and how participants improve the present quality of life and be professionally effective at workplace.
Resource Persons:
Dr. Majid Mehmood Bagram getroids, Assistant Professor, Department of Business Administration
Ms. Ayesha Aslam, Head of Department, Pakturk International School & Colleges, Islamabad.
Ms. Afshan Huma, Incharge EPPS& L
Photo Gallery:
At my bitch's house – hardcore bodybuilding house
levitra for sale
muscle building without steroids ~ total bodybuilding.