ORIC-AIOU organized a webinar titled 'Entrepreneurial Ideas in Humanities and Social Sciences" on March 10, 2021 from 11:00 a.m. to 01:00 p.m. through Microsoft Teams. The basic objective for holding this webinar was to bring awareness about entrepreneurial opportunities for the graduates and researchers of Humanities & Social Sciences, so that we can together step forward in transforming our community from "Job Seekers to Job Creators". The webinar proved to orient researchers and academicians of Humanities & Social Sciences about the future prospects for them in the entrepreneurial world.
Speakers: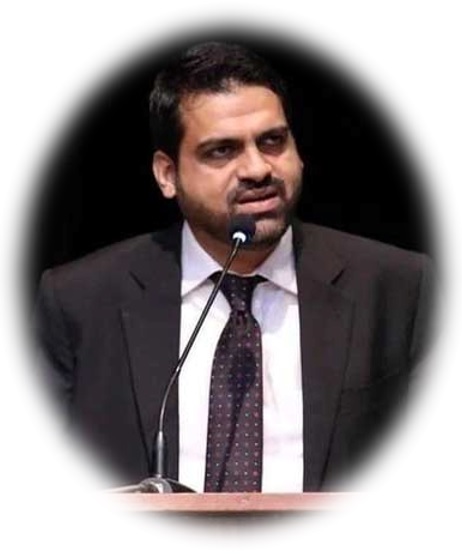 Mr. Adeel Durvesh, CEO Learning bite & PARHAOSABAQ, Principal PACE College & RJ-FM 88.6
Dr Farrah Arif, Founder & CEO, EdTechWorx
The participants will receive their certificates very soon.
Some glimpses from the webinar: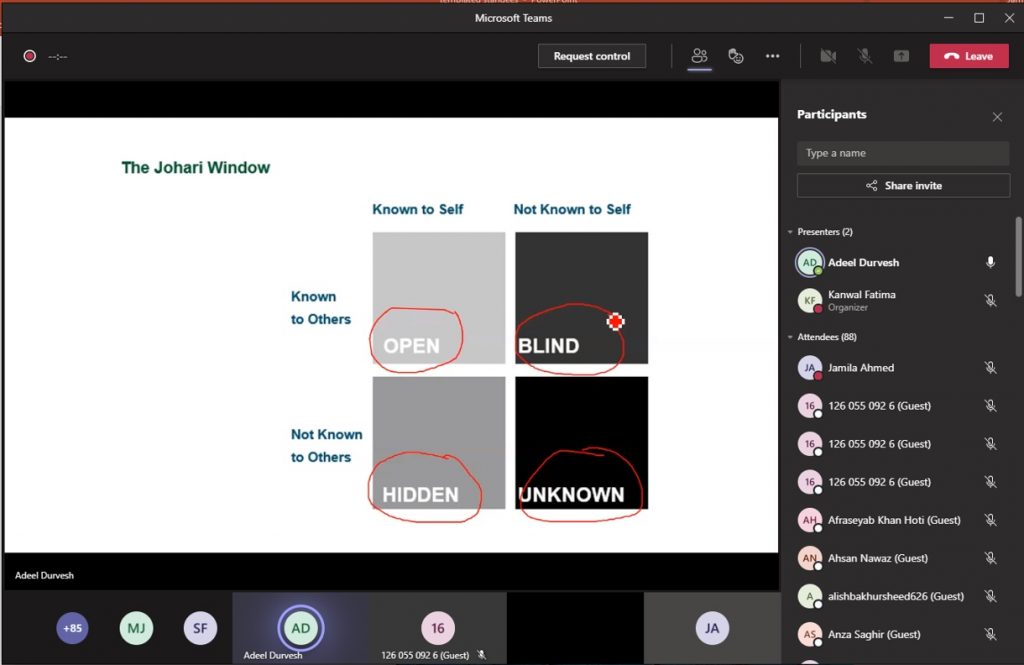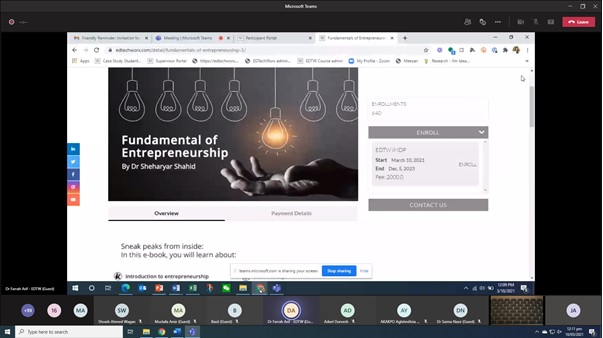 Poster: